Diabetes Is There Every Step Of The Way
By: Angela Ameno
---
Dear Diabetes,
I can sit here and write a novel about how much I hate you.
How you've crept into every aspect of my boy's life and made yourself at home. You, the unwelcome guest, the burden he will carry as of now, forever.
You are there when he's happy or excited. You are there in his dark moments. You are there when he's taking an exam. You are there running beside him on the basketball court. You have graced us with your presence at his tender age of 8 so most likely you will be there for many firsts; first kiss, first time he drives, first job.
Needless to say I hate you for everything you do, the highs and the lows you bring. The constant 24-hour battle you wage inside my son's body. The calculations, the guessing, the needles. The freedom sucker… that's how I see you. Every thought has you in it. Every step has you behind it.
I also hate you because you confuse people. My son will forever feel the need to tell people he did not cause this. He did not eat too much sugar. It will not get better with time. It cannot be controlled by a pill.
What's sad is that after only three short years, my son is already growing weary of explaining, but he remains strong. He is surrounded by family and friends who love and support him and never make him feel like he's different. We will all continue to advocate and educate.  You will not win.
So guess what diabetes?
I may have this all wrong. Maybe I shouldn't despise you. My son still smiles his amazing smile even though you are constantly around. And although you were there during his exams he still has a 99 average.
And despite your presence on the basketball court, he can still play a full game and maybe even nail some three-pointers while he's at it. He enthusiastically speaks of his future and his goals and will surely succeed in everything he does regardless of your existence.
So let's try this again.
Dear diabetes,
I still hate you but I thank you. I thank you for bringing out the courage and strength in my boy to face each day with a smile. I thank you for showing my son what true love and friendship means because he always has someone to turn to.
I thank you for teaching him not to judge others because we may never know what battle they are fighting.  I thank you for allowing him to have empathy and know that it could always be worse. And mostly I thank you for making him realize you will not stop him, you will not be the reason he doesn't try.
You will not hinder him on his journey in life. You can just come along for the ride.
---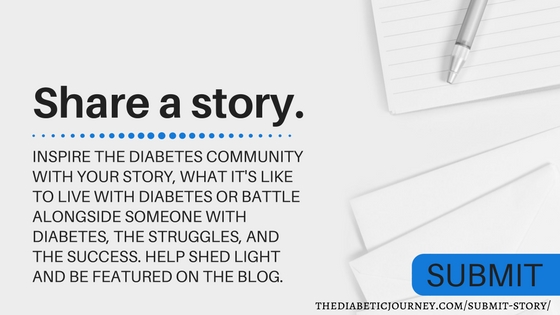 ---