"My Blood Work For Pregnancy Came With Results For an Autoimmune Disease"
By: Megan Carlos
---
Being 27, newly married with an exciting announcement that a baby was on the way, I thought life was right where it needed to be. My husband and I had just purchased a beautiful house on land close to our family with a farm of animals and endless dreams for our future. We both worked in the Art world of Tattooing and freelance Modeling with a new hope to be parents.
I was announced pregnant August 2017 and Type 1 Diabetic September 1st. The most heartbreaking day of my life. With blood work for pregnancy comes results for an autoimmune disease.
As a result of living with an A1C of 15.6, my unborn child could not survive in my body. When this aggressive news hit me all at once, I thought there was no surviving such traumatic news. News turned to facts and facts turned to choices.
I had the choice to take all odds and work hard to gain the strength I needed to survive through what was to come. Depression sank in, anxiety was second nature, loss for hope for a healthy life with a family became more and more apparent. Knowing that I had to relearn how to live with my new physical body, I had to succumb to a new reality that would soon take control of my mental state.
Although the symptoms of normalizing my blood sugars felt like I was fading slowly into a coma everyday, I had to muster up the courage to simply face my day. Normal activity gradually became so challenging that I eventually quit my full time job and moved in with family to help me through such changes. Did I mention the family I moved in with is in Texas and four hours away from my husband?
I felt I lost everything. Here I sit in such an infant manner with no control over what is happening to me.
Injections, no injections. Can I sleep? Should I stay awake? Do I eat this, or that? Call for help while I'm in the shower, had no idea heat makes your blood sugar plummet. Feeling robbed of my once healthy active body, my dignity started to feel obsolete as well.
A desperate measure at one point was had when I tried to leave my husband for reasons of wanting him to move on and be happy. I was so afraid I wasn't going to progress and give him children that I thought termination of our marriage was viable. I'm here to state that I was wrong. Aside from this disease, there is one more sure thing I have and that is a vow before God that I will be with my husband until death do us part. I am reminded in sickness and in health, he will be there.
Learning more about this disease and reading other peoples' stories, I find encouragement to be part of the movement that helps someone like me. We all are so uniquely different, yet we all share the same love for ourselves to survive. A cure will be had and I won't forget the steps I took to overcome those moments when I didn't know what was going to happen next.
---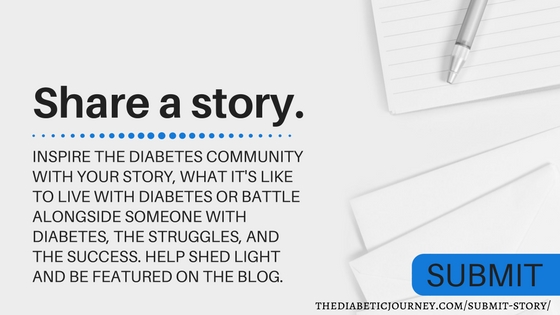 Related posts: