Silver Lining Of Chronic Illness – Something Good That Can Be Found In a Bad Situation
By: Kylie Whitten
---
3 years ago I was a happy, healthy, carefree 20 year old. Fast forward three years, and I'm a happy, (somewhat) healthy, (somewhat) carefree 23 year old, who just happens to have type one diabetes. I don't think it ever crosses anyone's mind that one day you will get sick and never get better. It happens though.
At first I was going to write about all the bad parts of type one diabetes (because let's face it there is a lot). I was going to write about what it took from me and how hard it has been on me.
But I'm not.
I refuse to let this chronic illness take anything else from me, including my happiness. So instead I'm going to focus on the silver linings of type one diabetes.

Becoming chronically ill changes you.
Your life turns around, and you suddenly don't know left from right. Life becomes messy (as if it wasn't already messy enough), and hard to navigate. But life also becomes more clearer.
You take advantage of the good days, because sometimes they are few and far between, and you learn to not sweat the bad. If I didn't appreciate things enough before diabetes, I promise you I do now.
Diabetes has made me a stronger person. I know what I'm capable of now, & I don't let anything stop me. I know what I want out of life, & nothing will get in my way of that. Not even diabetes.
Not everything about diabetes is unfortunate. I have bad days but I'm constantly reminded that the good outweighs the bad. I've truly found myself these last three years. I've loved a lot harder, and learned that surrounding yourself with people that get and stick around when life gets messy, is good for your soul.
I understand now that something I can't control will not control my happiness. There is always a silver lining, you just have to find it. Even if it takes you awhile.
---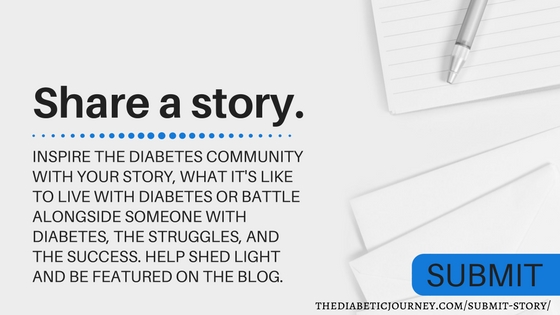 ---
Related posts: