There's been a lot of talk lately about the diabetes management platform called the One Drop. This diabetes management subscription model has paved the way for easier, more affordable and reliable access to many diabetes needs.
I received a complimentary Chrome kit and had the opportunity of trying it out for a few weeks before giving a review.
This platform offers:
Unlimited test strips and 24/7 in-app Certified Diabetes Educator support - all for $40 a month.
The One Drop is not covered by insurance. This is a direct-to-consumer service. You will pay roughly around the same that you currently pay with insurance by copayment. But now you don't have to deal with the hassle of getting test strips approved.
The One Drop offers a free award winning application to manage your diabetes. You can Download One Drop for iOS and Android, You can track all of your information in one place: glucose, meds, food, activity.
What I Like About The One Drop Management System:
The glucose meter is slick, shiny, and easy to store.
The app is easy to use and gives me insight on how I'm managing throughout the day
Having the option of unlimited test strips gives me flexibility. I no longer to worry about running low on test strips.
I have online support for any questions I may have using the product and how to better process the information that I receive.
The customer management team has been very helpful in assisting me on setting up my account on the app and syncing my bluetooth meter. Once they were both paired, it was easy to keep track of all my readings directly on my phone.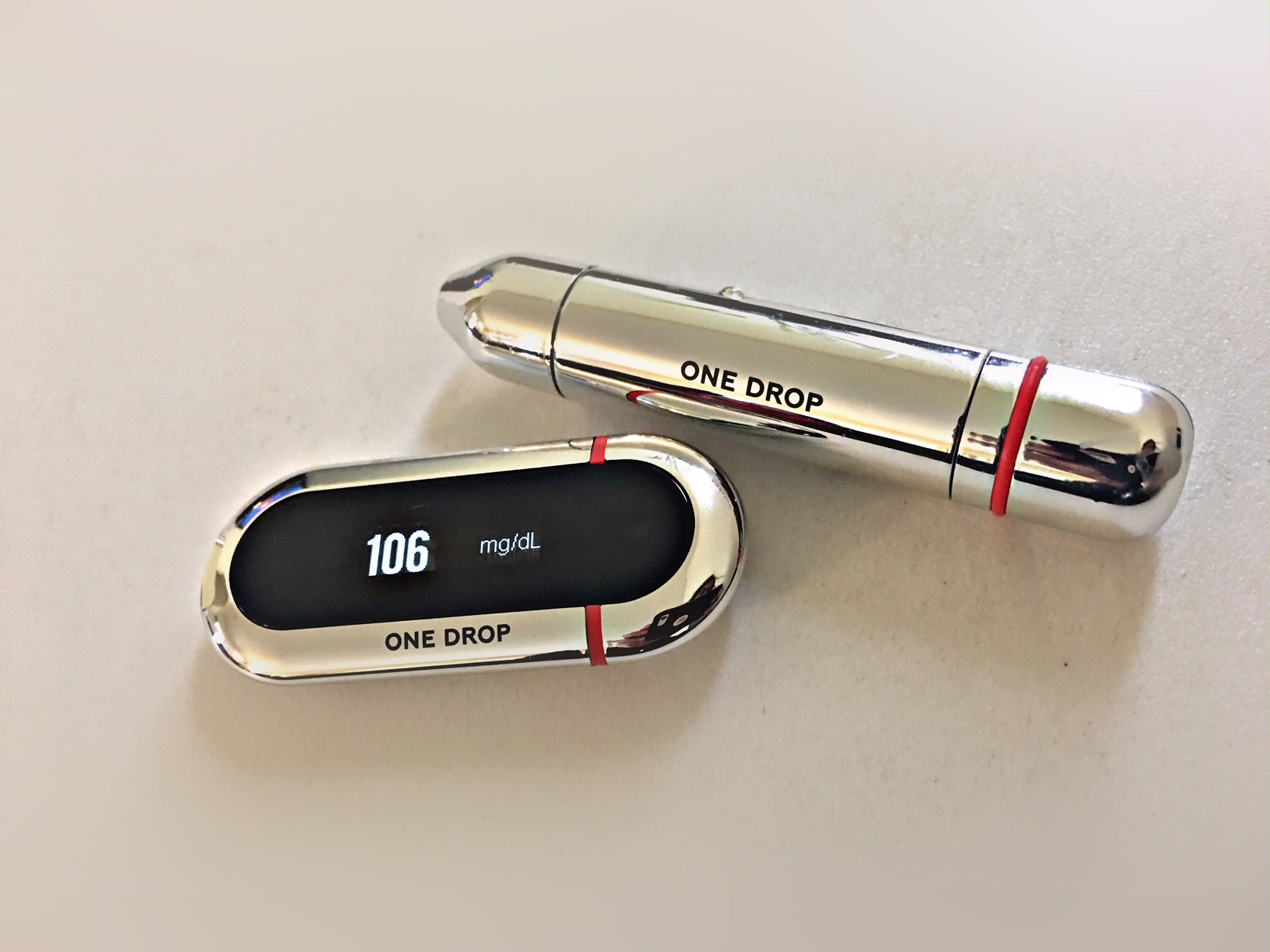 The glucose meter is very accurate and glucose reading corresponds to the ones that I receive on my CGM and compare to other glucose meters that I currently have. I would highly recommend this product for anyone needing a positive change at a lower cost.
To get started on the One Drop Premium Plan. (Available in USA, EU, and UK)
Related posts: