In This Journey We Have Learned Gratitude
Written by: Shawn Nelson
December 28, 2014….that date will forever be in my head.
A few weeks before, that is when things started to change for us. It started with what I thought was anxiety when we went out to eat. Christian, who had just turned 11 at the time would be doubled over in pain after eating meals. Saying it made him "feel funny" and he couldn't explain it. That led to extreme fear to go to restaurants because he then associated it with feeling ill.
My heart broke thinking this was his life…and to let that fear take over crushed me. Soon after Christian all of a sudden had a burst of health awareness….we found him munching on celery, making great food choices, drinking water, and eating ice…lots and lots of ice. It was non stop. And for one split second I actually thought to myself, "something seems wrong."
But every road I turned I had a reason for why he was acting in this manner. Christian then caught a "bad cold"….one that seemed to linger. He was lethargic constantly, he couldn't even keep his eyes open to drive to the grocery store. But he just kept telling me, "Mom, I am fine. Just tired from being sick but I am getting better." He was then invited over to a friends house to sleep over with his twin brother. I hesitated but he insisted he felt better. They were like family to us so I let him go, knowing they would contact me if there was an issue. Maybe this would get him out of his funk?
The next morning upon picking him up, it hit me.
The door opened to the house and I knew something was horribly wrong. After not seeing him for 24 hours I really realized the symptoms such as how skinny he was, how tired he looked, and how black and sunken in his eye sockets had become.
The boys got into the car and when I asked them how the sleep over was, Christian couldn't answer with out his words slurring into one complete mush pot. I tried talking myself out of any conclusion…he just had a sleep over. He was probably exhausted and just needed sleep. I went home to drop off his brother and told my husband we were running into the doctor. In the car on the way I called our family doctor.
It all of a sudden hit me.
He had lost a ton of weight, dark circles, eating ice non stop, sleepy, and his siblings were teasing him of not brushing his teeth and asking him if he ate Juicy Fruit gum. The RN in me took over and I told our doctor….he either has pneumonia or diabetes. In my heart I knew it was the later.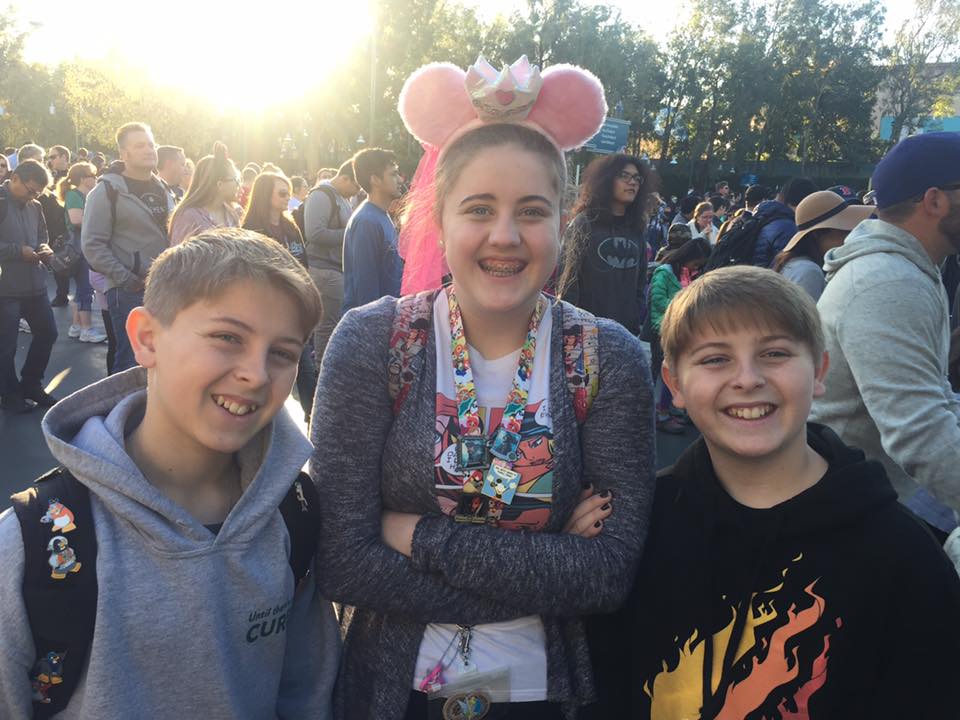 His tests at the doctor's office confirmed it and we were in the car next driving to the nearest hospital that treated children with Type 1 diabetes. Upon getting in the car Christian was coherent and carrying on a conversation. Still a bit slurry, but still chatting. It took us about 30 minutes to drive to the hospital and by the time we got there he couldn't walk. I ran inside searching for the triage desk. They actually gave me a mask to put on him and we were told to wait. I said, "He has diabetes, it's not contagious" I refused the mask and was asked to wait.
The next part was a blur.
We were whisked into a bed immediately and I vaguely remember fighting to get him back there…which seemed like an eternity. I held this 11 year old body in my arms and his brother just draped himself over crying. Poor guy was so scared. Blood draws, oxygen, crash cart parked at the foot of his bed, and my poor baby was no longer talking. He was out….slipping away fast.
All I could do was stare. I went into nurse mode and needed to know every test they were doing, and every move that was being made. We soon were transferred to the PICU. My boy was breathing on his own, but I knew things were teetering on the other side. With my medical knowledge and the things they were prepping the room with…I just knew. Slowly we started to see improvements with him over the next few days. Glimmers of hope and even a smile once in awhile.
After levels returned to just about normal, and we were out of the woods of a coma or death…the education started. I was like a deer in headlights. Christian, on the other hand, was a rockstar. That boy just took everything he had in him to take control.
Fast forward to 2 years later.
He loves to go live on social media, he loves to teach. My once shy and quiet soldier has turned into a roaring lion. He tells me, "mom I don't need to be around other kids that have T1 just to feel normal. I am normal, and this is just part of my life."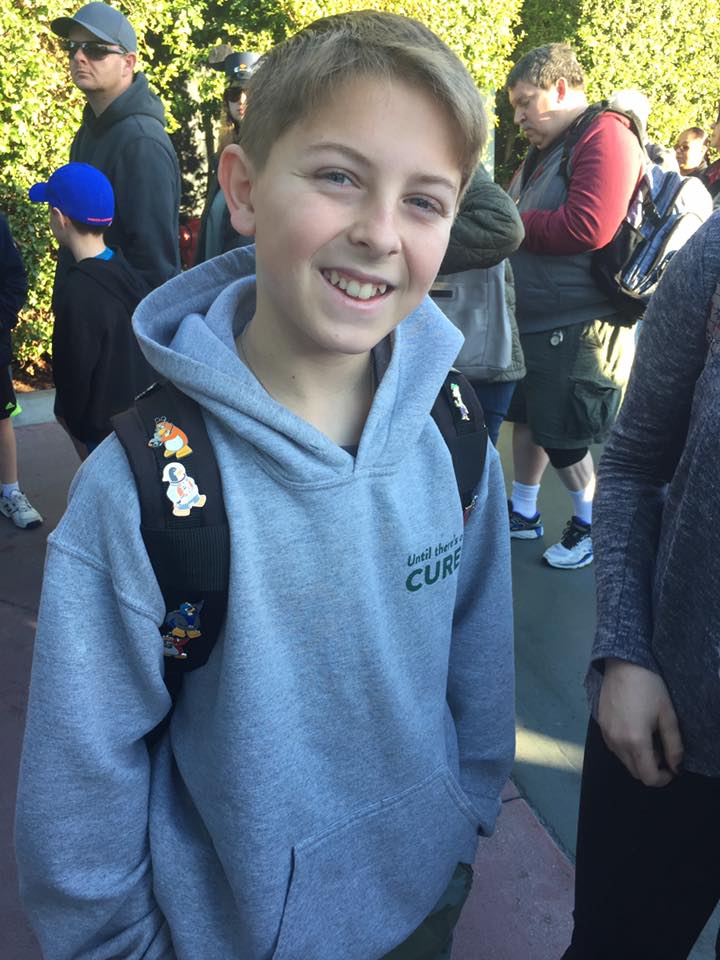 He does have his days when being strong is just to much. And I can see it in his eyes. Those are the days when he gets really quiet and I will ask him…."Hey bud, you okay?" And all I get are tears. "I am so tired of this mom. When will there be a cure." Together we hug and cry…and to be honest say a few curse words to let that anger out, which usually stimulates a laugh and a smile.
Deep down I know my warrior is strong, but all I want to do is take this away from him.
In this journey we have learned gratitude. Gratitude of all things around us. Life is amazing. We have gratitude for family, for our Dr on that scary night in the PICU, for our friends that ask questions before judging, our current Dr for his understanding/empowerment and education, technology (don't know if as a mom I can live without a Dexcom), and immense gratitude for insulin.
Oh sweet insulin, thank you for keeping my son alive. And for those families out there that are fighting a chronic illness; stick together like glue. Surround yourself with nothing but positivity and people helping you to row your boat! It is true when they say you can find your heroes in your own backyard because I certainly have found mine.
---

Related posts: