What Diabetes Really Is: (Spoiler) It's Not a Unicorn Frappuccino
Diabetes…
How do I describe diabetes?
Or what is it like to live with it?
When you look on the internet it's defined as mostly sugary foods, cake, BigMac's, soda, and a Unicorn Frappuccino from Starbucks. A Unicorn Frappuccino is loaded with sugar, but it WILL NOT cause diabetes.
There are two types of diabetes: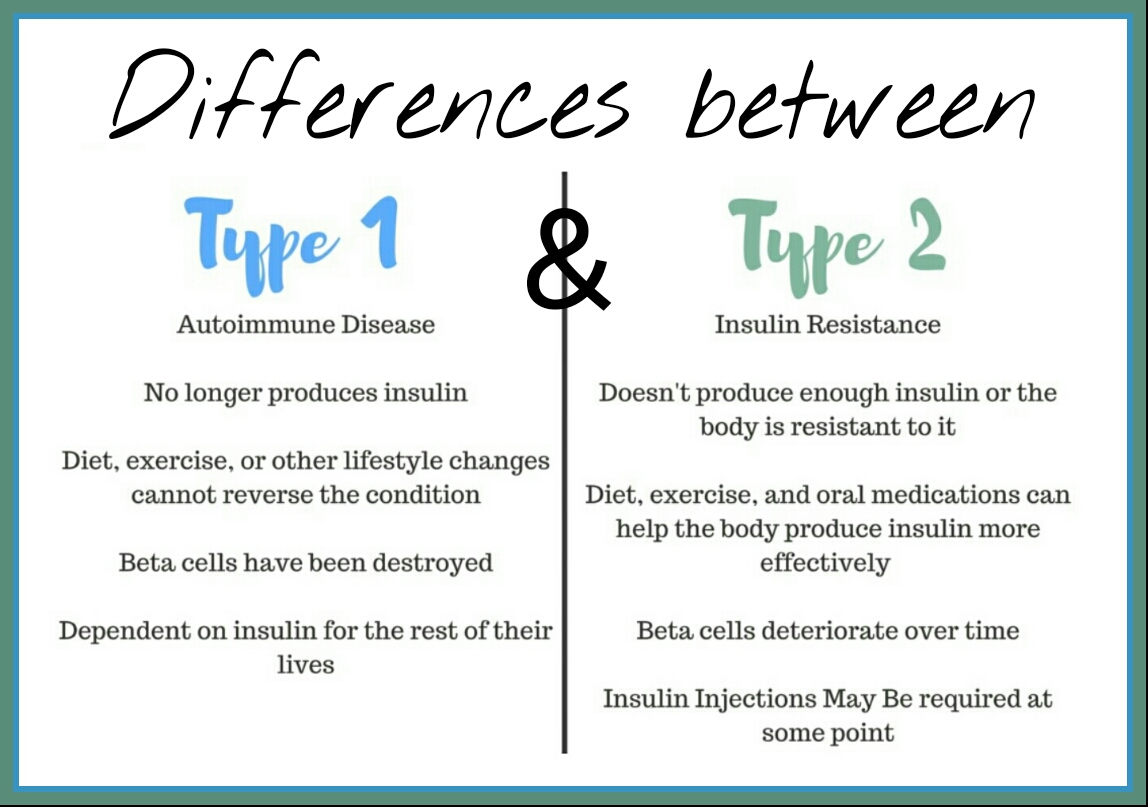 Type 1 Diabetes- where the immune system attacks the insulin producing cells in the pancreas. And Type 2 Diabetes- where the body doesn't use insulin properly and can sometimes be controlled with diet and exercise. But genetics can also play into Type 2, where it had nothing to do with one's lifestyle. But I digress…
It's funny right?
Sometimes I question whether I'm too sensitive about it. Whether it's not that big of a deal. Right?! You have to laugh to get through life.
I get it. The memes are humorous to those who don't know anything about it. Ignorance is bliss. But is the disease humorous? Is it really? I mean I wish I could laugh it off.
But I face this monster everyday. And it is a monster. It's not funny. It's not a joke.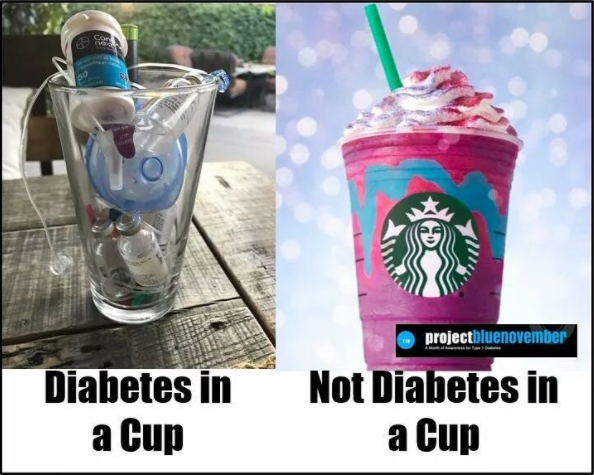 When I was diagnosed
My mom didn't know the signs of diabetes. No one in my family had diabetes. I had symptoms similar to the flu: fatigue, thirst, weight loss. Little did I know that my pancreas stopped producing insulin. I was slowly dying and by the grace of god I managed to get diagnosed just in time. I now needed insulin injected into my body for the rest of my life in order to sustain life. It's easily misdiagnosed and many die because so many people including doctors are misinformed about this disease.
I was 12 years old! No, nothing I ate caused this. My mom cried and blamed herself thinking she caused this. The stigma is that diabetes is self induced. That if you live a healthy, active lifestyle you'll never get diabetes. THAT'S FALSE. I was diagnosed at 12 with type 1 diabetes and my life changed forever. It wasn't funny then and it's not funny now.
I grew up hiding my diabetes.
Kids at school would make fun of me. I didn't want to be different. "Oh did you get diabetes from eating too much sugar?" "I heard if you eat a balanced diet you can cure it." I've pretty much heard everything you can think of. People have laughed in my face about my own disease. But nobody knows what happens behind closed doors. They think it's a "food" disease. Well that insulin I need to stay alive, also can potentially kill me. It's a 24/hr job to stay alive.
Unless you personally experience diabetes and it's many affects you just won't get it. I understand that. There's been many times where I've gone unconscious from a low blood sugar, I've had a seizure, I've been hunched over in pain from DKA (where my body wasn't receiving enough insulin). I would do anything to cure this disease. To get rid of this monster. To not have this disease inflicted on anyone, not have the fear of losing limbs or damaging organs, and not have the fear of suddenly dying.
This all seems harsh and dramatic.
But unfortunately it is.
Yes, life is tough. But so is diabetes.
I don't let this disease define me.
But I sure won't let others define my disease as something it's not.
---

---
Related posts: