Diabetes Won't Stop Me From Living
By: Nickie Eckes
I have type one diabetes. I was diagnosed back in February of 1990, at 5 years old, because my body decided it wanted to wage war upon itself and destroy the beta cells in my pancreas.
I remember going to the hospital, and I remember being terrified and having no idea why all these doctors were "torturing" me. I just wanted to go home with my mom, dad, and brother. They said my blood sugar was over 1000 and I had to stay.
The weeks that followed in the hospital were not fun. I had gotten used to getting up and playing and running on stop. Now I was being told I had to live on a strict schedule, only able to eat a certain amount of food at certain times, along with a shot of insulin to ensure that my blood glucose levels were maintained.
They also informed my parents of a place called Camp Sioux, a camp for kids living with diabetes to go and have a "regular" camp experience, but also learn about diabetes. I loved going and it made me feel not alone because everyone was diabetic, and I made some lifelong friends. The type that understands me when I just need "a minute" or "a snack" and understand all those diabetic jokes that make my stomach hurt from laughter.
I've dealt with the highs and the lows of this disease now for over 27 years. I've handled people telling me if only I would take better care of myself, I wouldn't be this sick. I did nothing wrong to get this illness, it's an autoimmune condition. My body can't make the hormone insulin, which is what is needed for the simple sugars you get from food to enter your cells for energy.
I have to calculate everything I do in a day, from what I eat, to how much I'm going to be moving, along with stress levels and illness (such as common cold or the flu) just to ensure that my blood glucose level stays within a good range and I don't pass out due to a low blood sugar, or go so high that I get diabetic ketoacidosis (meaning your body is producing a thing called ketones and those can make you very sick). And what works one day may not work the same the next day.
I had the years of rebellion and not caring what my numbers were. I did the whole I'm gonna die young anyway so who cares. And then I decided, I wasn't going to let this disease keep me down. My friend calls diabetes livebetes because he says "it won't stop me from living!"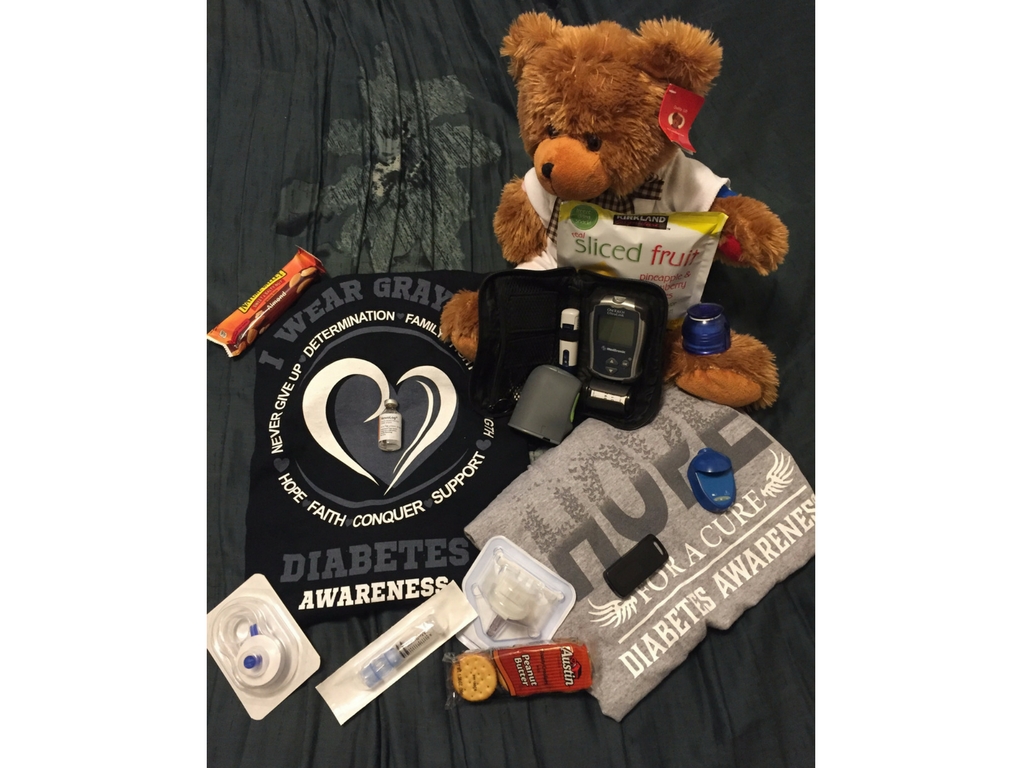 Research has made many amazing developments since then, so much now that newly diagnosed people are being told that not much in their lives has to change; they just need to know where their numbers are and how much insulin flow take for those different numbers. We can even program those numbers into a pump and have it do the dosing for us (although not completely without thought from us).
We now have faster acting insulins that instead of having to wait 30 minutes after taking them to even start eating, we now only have to wait 5 minutes. We have what is called a Continuous Glucose Monitoring system (or CGM for short) that can tell us our levels every five minutes, which helps a lot given it can predict a high or a low before they occur, and we can correct the issue before it becomes an issue.
In fact this year, with any luck, I will get to obtain the new diabetes pump, with the first ever closed loop system on it! Both my doctor (who is also diabetic) and I are rather excited for this and are not so patiently waiting. There's still always planning and calculating everything. It helps, but it's not a cure. All of these advancements sound amazing and are fantastic, but it's still a heavy load to carry.
Diabetes Won't Stop Me From Living
I will keep fighting. I am strong. I hope to one day be able to say "I used to have diabetes." And because of all this, I remind myself while I may have diabetes, it does NOT have me.
---

---
Related posts: