Dear Diabetes -
---
Dear Diabetes,
The monster, the nightmare, the thing I never wanted to meet.
Here we are.
Here I am—standing stronger than ever.
Alive, thriving, living beside you.
Day after day.
I'll admit, I didn't know that I had it in me.
I didn't know if I could make it this far.
But you pulled strength out from within me that I didn't know existed.
You made me who I am today.
Through all the darkness has come light.
I hate you.
I hate something that I can't put a face on.
I hate that nobody knows how bad this disease really is.
I hate that I can't fight you off, you won't go away.
Why me?
I used to ask myself this very question.
What did I do to deserve this?
I've been nearly close to death and somehow I'm still here.
You haven't left me alone, not once.
But even after enduring all the battle scars—I just keep getting right back up, brushing myself off, and keep going.
There's never been another choice.
The time I've spent with you feels like a test.
It's a fight that's never ending.
One minute I think I've figured you out, and the next I'm completely lost.
I don't feel like I'm winning but I can't tell if I'm losing either.
You've challenged me to take control and face my worst fears.
You've pushed me to the point of breaking, but I never surrender.
I always persevere with whatever strength I have left in me.
I used to be afraid of your capabilities, the unknown, and of all the things I can't control.
But I'm not afraid.
Dear Diabetes -
You don't have control over me.
This is my life and I'm going to live it.
Even if that means that I have to dance in the rain.
Sincerely,
Me
---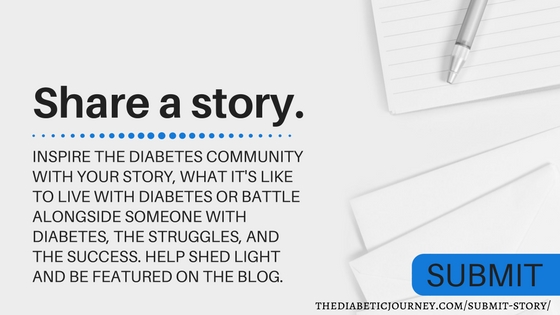 ---