The Diabetic Honeymoon Phase
By: Camilla Roelants
---
The Diabetic Honeymoon Phase. I often wonder who decided to call it that, and what on earth they were thinking.
The word "honeymoon" evokes in me images of newly-weds, skipping along the beach, hand in hand under a glorious sun, beaming, happy faces, relaxed and care-free, their excitement at starting this new adventure together near palpable.
Not the ugly reality of this particular honeymoon – the dying process of the islet cells of my pancreas, under auto immune attack, slowly but surely losing all ability to produce the insulin I need to live.
Sixteen months into my Type 1 Diabetes honeymoon phase and I feel exhausted from it all.
This time has been fraught with hurdles and worries and struggles. Despite having done everything in my power to gain control, blood glucose levels have been erratic.
The dying beta cells in my pancreas occasionally and unpredictably produce a little bit of insulin, causing chaos where I have already bolused according to my insulin to carb ratio at mealtimes. I suffer frequent, sudden and terrifying episodes of hypoglycemia.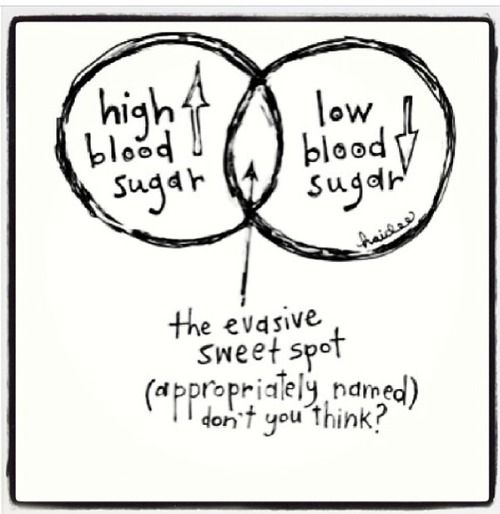 I'll be doing something very mundane – reading, cooking, or even just chatting to someone on the phone. When I suddenly realize that I'm feeling "off".
I usually can't put my finger on it immediately – my brain is already starting to become impaired.
I can't think straight. I stop whatever it is that I'm doing. Mid-sentence, mid-shower, mid anything. I stumble, and mumble " check levels " to myself.
At this point, I have eyes only for my meter. I put a test strip in. Prick my finger. I notice my hands are shaking. My five year old is asking me something. It sounds distant, although he's standing right next to me, tugging at my T-shirt.
"Not now Darling, Mummy needs to check her sugars. I can't talk right now, sorry."
My meter is counting down -those 5 seconds seem interminable. My son is still talking, but I can't concentrate.
Before my meter tells me, I know. I know I'm low, because already my heart is racing. I've broken out in a sweat, and everything is fuzzy, spinning around me. I'm shaking like a leaf.
I feel like I'm dying, for lack of a better description.
Need. Sugar. Now. A feeling of panic washes over me. I grab what's at hand. Fizzy soda, fruit juice, sugary tea, or glucose tablets.
Some of those choices might not be the best from a nutritional point of view, but right now I really couldn't care less. I would do anything to not feel like this, feel like I'm about to fall off a cliff into the abyss if I don't deploy my parachute fast enough.
The soda, the juice, the tea, the tablets, are my parachutes.
Any one of them will do. As I gulp down my sugary remedy as fast as I possibly can, I grit my teeth. I know the feeling won't go away for 15 minutes or so, which is how long it will take for the sugar to be absorbed into my bloodstream. I take a few deep breaths, in the hope this might help my heart slow its alarming rate.
I give myself a few seconds, then turn to my son, and say:
"I'm sorry love, I'm having a hypo and so I need to take some glucose, but I'll be OK again now in a minute and we can have a proper chat then." I smile at him reassuringly.
I have a terrible urge to drink more, and a hunger beyond compare – as if drinking more or eating half a packet of something might help me shake this god awful feeling quicker. But I know this is untrue. I resist the urge.
I know the 150ml I've just drank will bring me back up into a normal blood glucose range. All I can do is wait and hope my 9 month old won't wake from his nap during the next few minutes. The lows leave me feeling very tired, as if I've just done a couple of rounds of boxing.
They are often followed by rebound hyperglycemia, where my blood glucose levels become too elevated. Prolonged episodes of hyperglycemia can cause long term complications, and in the short term can lead to Diabetic Ketoacidosis.
Hyperglycemia will also leave you feeling bone-tired and lethargic. Hypoglycemia – due to the effect on the brain's ability to function and episodes of tachycardia- can cause cardiac arrest and cognitive impairment down the line.
It seems you just can't win with this disease.
It is impossible to predict how long this honeymoon will last for, as it varies from one person to another. For some it is a matter of weeks, others a matter of months, or even years. It looks like in my case, it's the latter.
A honeymoon is supposed to be a joyous, stress-free occasion. But this honeymoon is the exact opposite. It still isn't over, and already I want a divorce!
---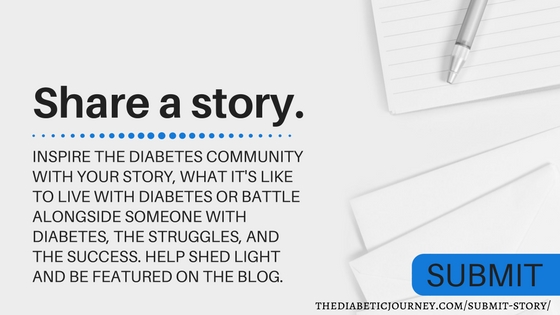 ---