Adult-Onset Type 1 Diabetes: How I Was Misdiagnosed With Type 2
Jenna Steinhauer
Blog: Lipstick.Coffee.Insulin.
---
My name is Jenna and I live in beautiful Southern California with my two kitties. I'm the very proud auntie of a spunky 5-year-old niece and wild almost 3-year-old nephew. I don't have any children of my own yet, so, I am obsessed with spoiling and loving these two little humans that mean so much to me.
I have two sisters; one older, who is the mother of those sweet kids I told you about, and a twin sister, who has Cerebral Palsy and lives with my parents. I'm in love with all things makeup and fashion and I have a slight addiction to iced coffee; only iced though, I hate hot liquids!
I also feel it's necessary to lay some ground work here and note an important component to my story: my mother is a type 1 diabetic and was diagnosed as a teenager. I would say that prior to my diagnosis, I had a good working knowledge of what type 1 diabetes was; at least what it was in my mother's life.
I knew how hypoglycemic symptoms presented in her and understood what needed to be done in order to correct them. However, because she has always managed her disease on her own, I was not completely aware of the intricacies of this disease and the risks and side effects associated with it.
To be honest, I never truly understood the seriousness of it because I didn't have the scientific knowledge behind it. It was something that was always a part of her life and it was our normal. My mother had been diagnosed with the disease long before I came along and she always knew how to take good care of herself.
My journey began in June 2016;
I was 29 years old at the time and other than being somewhat overweight, my health was that of a normal twenty something. One morning, I got ready for work as usual, but when I got in my car and began to drive, I noticed that all of the street signs were abnormally blurry.
I instantly thought that all of my years of fighting the use of contacts and purposefully forgetting my glasses, had finally caught up to me and my eyesight was beginning to worsen. As the days progressed, my eyesight seemed to continue to decline.
Even though I hated wearing my glasses, I finally caved and began wearing them because my eyes had become so blurry that I could hardly see a person clearly, just standing a few feet away. When I finally made it in to see my optometrist, the doctor evaluated my eyes and much to my surprise, he indicated that my vision had not really changed much since the previous year; definitely not enough to warrant such drastic alterations in my vision.
This was puzzling, but the doctor began to ask me questions that puzzled me even further.
He questioned me regarding my thirst and frequency of urination, to which I replied that I had noticed an increase in both, but chalked it up to the summer heat that was imminently upon us. My eye doctor immediately told me that I needed to go see my primary care physician.
He mentioned type 2 diabetes, as he had some familiarity with it, being diagnosed with type 2 diabetes himself a few months prior. This caught me off guard, but I knew I wasn't a healthy eater and loathed working out, so I figured the idea of this disease couldn't be too far fetched.
I left his office that day nervously obsessing over what could possibly be wrong with me. I knew I needed to lose some weight, but it just didn't seem like my health and age warranted such a serious condition. Not to mention, to be so suddenly hit with these symptoms did not make sense either.
Nonetheless, I made an appointment with my PCP for a few weeks out, as that was the earliest time slot available. I returned to my optometrist a few days later to pick up some trial contact lenses and the doctor seemed overly concerned that I had still not been in to see my primary care physician.
He told me I needed to go see a doctor sooner, even if it meant that I had to go see a different one that was available now. He actually told me not to come back to his office until I had seen a medical doctor! I left with contacts in hand and even more concerned about what could be going on with my body.
As the days progressed –
I began to get this unquenchable thirst. It was so strong like nothing I had experienced before. I remember going into my boss's office and raiding his case of water bottles and I would just drink them one after another. Constantly running to the restroom, even waking up in the middle of the night to make multiple trips. I started to become very frustrated with the symptoms I was experiencing.
I finally made it to the long 4th of July weekend and headed to my parents' house for a few days. My scheduled doctor's appointment was still a couple of weeks out, but luckily, my mom whipped out her blood glucose meter so we could finally check to see if my blood sugar was out of normal range.
Both mornings that we checked that weekend, my fasting blood sugar was over 350 mg/dl. This obviously concerned us even more, but still, the thought of type 2 diabetes was in our minds and we figured it would all be sorted out at my upcoming doctor's appointment.
After all, I wasn't sick like my mom was so many years ago when she was admitted to the hospital at the time of her diagnosis. I was also older than the typical type 1 diabetic at diagnosis; but in the same right, I was much younger than a typical type 2 diabetic patient. It was all very confusing!
On the 4th of July, I had left my parents home and went back to my home to celebrate the holiday with my friends out on a boat. I felt ok in the morning, but by the time the afternoon was upon us, I started feeling progressively worse.
I was guzzling any liquid I could find and spent more time running to the tiny restroom on the boat, than I did enjoying time with my friends. Began to feel extremely fatigued, to the point that I could hardly stand up. Almost felt like I was going to pass out. I ultimately made the decision to leave the boat and go to urgent care by myself.
I arrived to my local urgent care office about 30 minutes before closing and upon giving the nurse at reception my symptoms, she immediately too me back ahead of the others in the waiting room.
The doctor evaluated me and requested the usual blood, urine, and glucose labs. He asked me a series of questions and ultimately misdiagnosed me with type 2 diabetes.
He even joked that I was a "very sweet young lady," after assessing some of my results. I explained that I understood what diabetes was because my mother is a type 1 diabetic. But he told me that due to my age and weight, I was a clear type 2 diabetic, which was different.
My official blood sugar reading from the labs that evening was 518 mg/dl. In case you are unfamiliar, standard is around 70-100 mg/dl. The doctor mentioned that he wanted to give me an injection of insulin in the office, but didn't want to risk sending me home without a way of monitoring my blood sugar.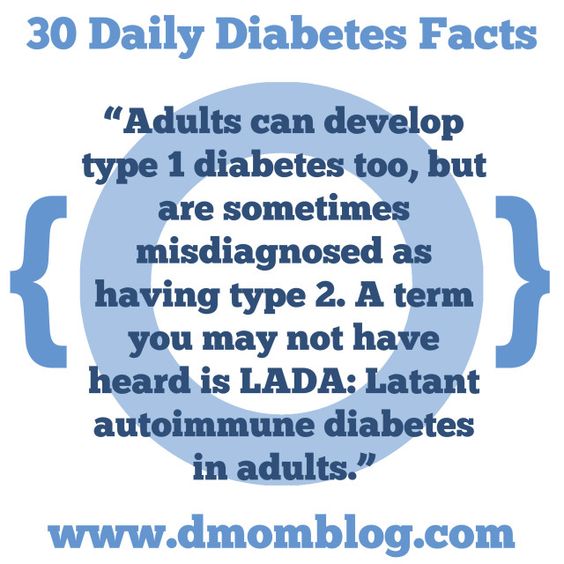 Instead, he sent me off with a prescription for Metformin, told me not to eat any carbohydrates and asked that I come back the following day to see him again. I felt miserable for the next 24 hours as I tried not to eat or drink a single carb, scared that something worse would happen! Also very uncertain as to what this diagnosis meant for my future and obsessively Googled everything I could on type 2 diabetes.
I returned the next day without having so much as a single carb, practically starving myself all day. My blood sugar was 168 mg/dl this time and the doctor appeared to be pleased with how the Metformin was working and told me to follow up with my primary care physician.
After a couple of weeks on Metformin and watching my carb intake, I began to rapidly lose weight.
I remember waking up one morning and all of my clothes were too big! It was the strangest thing because I had always struggled to lose weight and it was now practically melting off of me with ease. My co-workers noticed and would ask me what I was doing to shed the weight. I honestly didn't know what to tell them; the truth was that I wasn't doing anything!
The appointment with my PCP finally came and my doctor spent roughly 45 minutes going over type 2 diabetes and the various things I could do to manage the disease. She even explained that I could essentially get rid of the disease if I lost some weight and began exercising. I was optimistic about my diagnosis and was determined to rid myself of this disease.
After all, I had the option to make it "go away," type 1's like my mother, did not. I left that appointment and continued to lose weight with minimal effort; in my mind attributing it to the fact that I was now conscious of my carb intake.
I had a follow up appointment with my PCP a week later and my mother's diabetes doctor suggested that I request a GAD antibody test, just to see if I had the antibodies present for type 1 (autoimmune) diabetes.
Having never evaluated me herself, my mom's doctor did not doubt my diagnosis; she just thought it was something I should look into as a precaution.
When I met with my PCP again, I asked her about having this test run, but she was not familiar with it. She said it was not necessary because I was a classic type 2 diabetic. However, she finally agreed to run the test, to "make my mom feel better." (On a side note, I don't mean to paint a bad image of my primary care physician; I really did like her. This just proves that you must always be persistent and advocate for your own healthcare).
The lab was sent off and I received a bit of a shocking email from my PCP a few days later, explaining that I DID indeed have the antibodies.
And I needed to monitor my blood sugar closely, as this was indicative of type 1 diabetes and I could become insulin dependent very soon. Which concludes that I was in fact misdiagnosed with type 2 diabetes all along.
I was glad to have an answer as to what was going on, but I was so scared as to what this actually meant for me, for my healthcare, and for my future. In order to reconcile my fear, I acted like it was not a big deal and I could handle it because my mom was a type 1 diabetic and I grew up around watching her take good care of herself.
I was sent off to be seen by an endocrinologist and was formally diagnosed with type 1 diabetes mellitus.
I didn't understand it at the time, but my body had entered what my endocrinologist referred to as the "honeymoon stage". This is where my pancreas was giving the appearance of normal insulin production.
However, the antibody levels in my body were so high that the lab wouldn't actually record the number; I was later told I "overachieved" in the antibody category. In a very rapid time frame, I had lost approximately 25-30 lbs. And this was mostly due to the side effects of untreated type 1 diabetes, not the fact that I started monitoring my carbohydrates.
A lot has transpired over the last 11 and a half months since diagnosis –
But I am happy to say that I have the BEST endocrinologist and healthcare team. I am learning to live with a disease I watched my mother deal with my entire life. Which I now realize I actually knew very little about. I am aspiring to continue to learn more and more every day.
---

---