If I Am Completely Honest –
By: Heather Lyons
Blog: Coffee & Jesus
---
Type one diabetes (T1D) does not control my family. We control it. Family, friends, doctors, and teachers control it. Jett controls it. Everyday. We fight it. We endure it. We cry about it. We build strength from it. We grow. We learn.
It has molded Jett and I and made us different people. Health, fitness, and faith is my world now. I am more thankful because of it. I realize each day is so precious and yet another amazing gift from God. I am thankful for T1D. And, I hate it! It's inexplainable. I want to take it away from Jett but then, again, I know he is dominating it and life because of the strength he has built from it.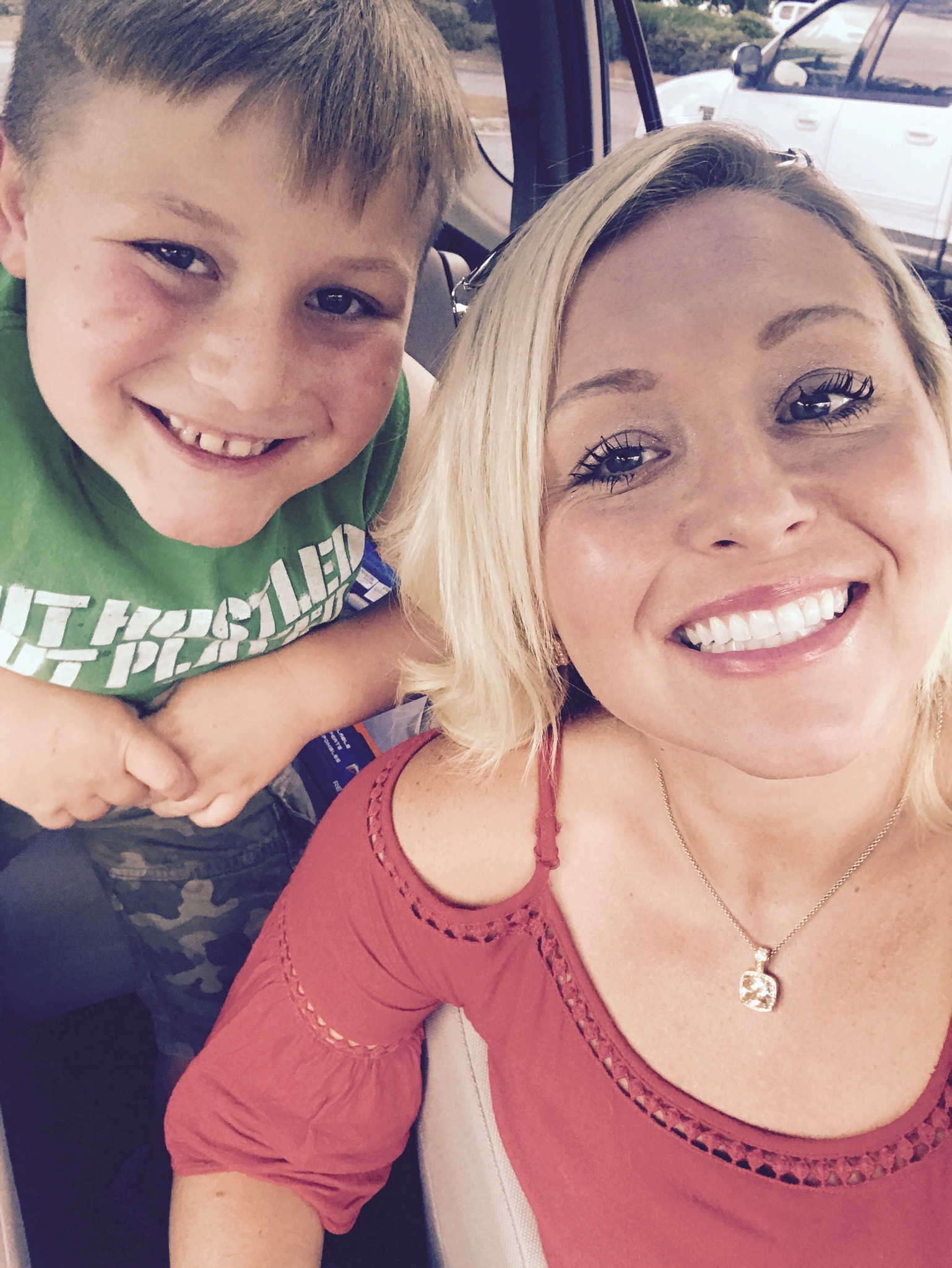 I try not to talk about it that much or even write about it. But, please know, that it is a big part of our life and Jett and I are who we are today because of it. I wouldn't change that. I know that our God knows best.
I try not to talk about it or write about it because:
If I am completely honest, sometimes I feel a little bitter and angry because of it. But, not for the reasons that you would think. I feel angry because I feel like people do not understand it. They don't understand that the same medicine, insulin, which keeps Jett alive could also kill him. They don't understand that there are long term side effects.
They don't understand that Jett has mood swings because of it and feels like he has the flu when his sugar is high. I feel like people think I make excuses for Jett. The truth is, Jett is fighting an incurable disease that would break most people and he is doing an incredible job. My Jett-Man is a super-hero!
If I am completely honest, sometimes I feel guilty. I feel guilty that it is a lot of work for family members and teachers. He requires so much more attention than most kids. But, he is worth it! I am so thankful for family and friends that ease my anxiety and help take such great care of him. Jett and I are blessed with the best.
I never expected this horrible, life-threatening but yet life-strengthening disease to hit my family. Especially, my precious little, at the time, 6 year old boy that was going to accomplish big things and had his entire life in front of him.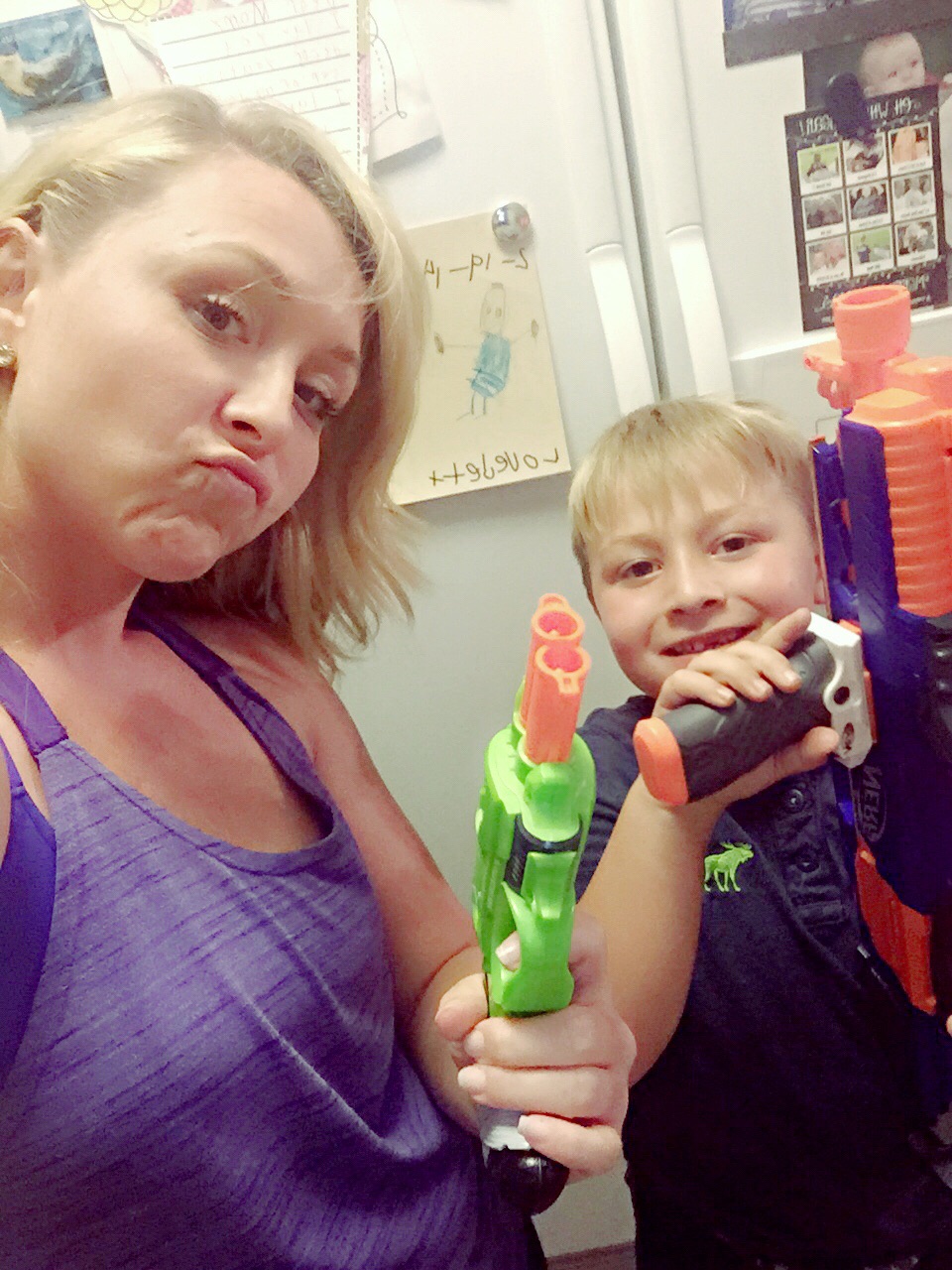 Guess what? Things happen that totally rock our worlds. And, Jett is still going to accomplish more incredible things than I could have ever imagined and he has his entire life ahead of him to inspire people and do amazing things.
I am a firm believer that life is 10% of what happens to us and 90% how we react.
One of my favorite bible verses, that my sweet sister Beth shared with me, is:
John 9: 1-3, "And as Jesus passed by, he saw a man which was blind from birth. And his disciples asked him, saying, Master, who did sin, this man or his parents that he was born blind? Jesus answered, Neither hath this man sinned, nor his parents: but that the works of God should be made manifest in him."
God will surely use my Jett-Man!
Joshua 1:9, "Have I not commanded thee? Be strong and of a good courage; be not afraid, neither be thou dismayed: for the Lord thy God is with thee whithersoever thou goest.
---